THE LARGEST IN THE HISTORY OF THE SAUDI CAPITAL MARKET
In line with the objectives of the Kingdom's Vision 2030, in establishing a sophisticated, advanced, diverse and technologically integrated capital market that aims to enhance the Group's position as a leading regional company and an attractive investment destination, the Saudi Tadawul Group launched a package of infrastructure development improvements in 2022, the largest of its kind in the history of the Saudi capital market, and aims to increase investment opportunities, enhance access to a variety of financial instruments, and introduce new products. This package of improvements also facilitates the access of local and international investors to new financial instruments.

THE SECURITIES INDUSTRY VALUE CHAIN
Issuance
(Primary Market)
Trade
Post-trade
Assets servicing
Listing/Admission
to Trading
SDC
issuance
Regulated Market/MTF/OTF
Clearing
(CCP)
Settlement
(SDC)
Custody
Securities
Financing
Depository
OUR POST-TRADE INFRASTRUCTURE EVOLUTION TIMELINE: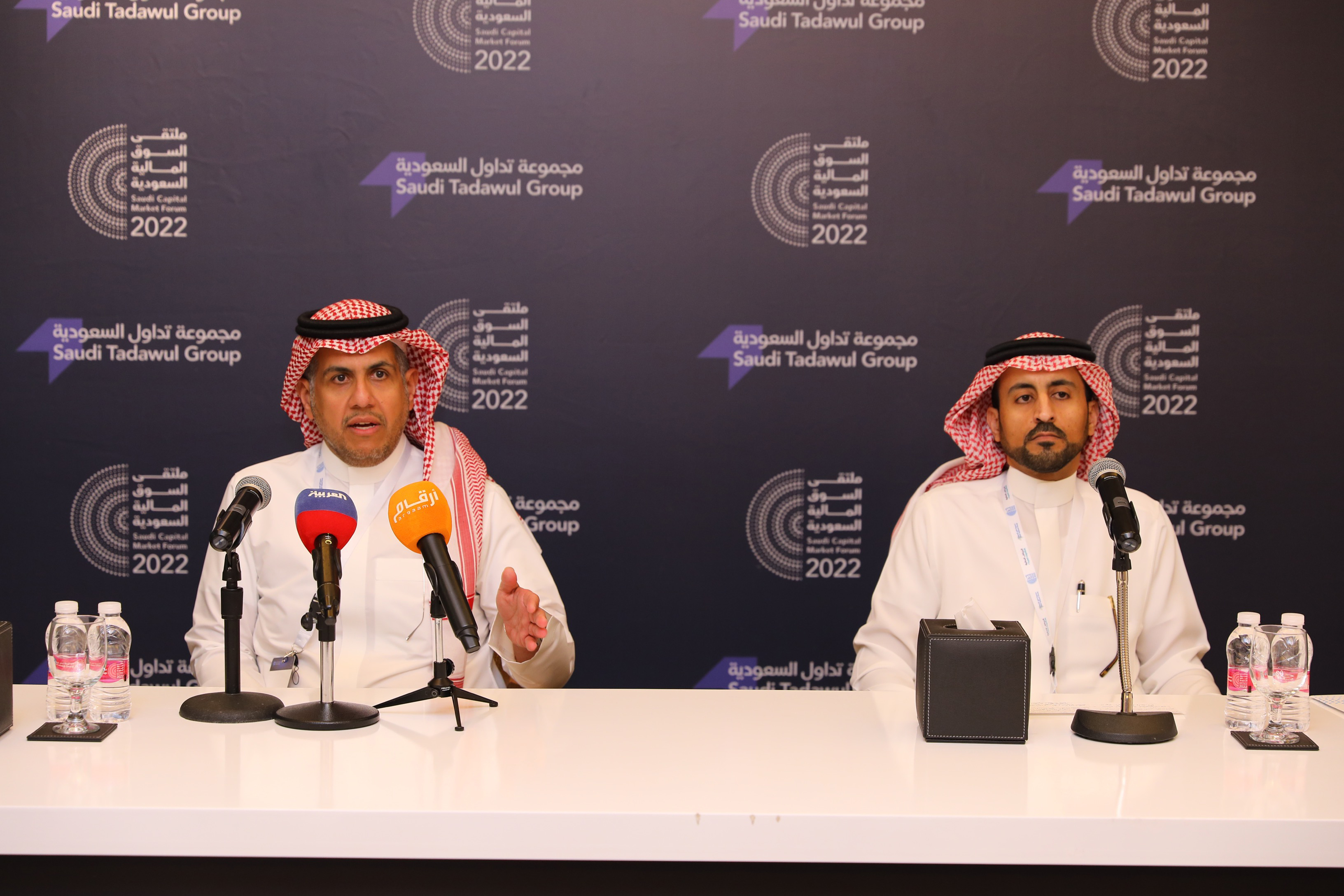 The Post Trade Technology Program (PTTP) was one of the most ambitious and successful initiatives carried out by the Saudi Tadawul Group in 2022, in terms of scale, resource commitment and impact. Such advanced infrastructure improvements that provide a highly streamlined trading experience to all market participants signals our determination to create an attractive investment environment conducive to the needs of domestic and international investors, aligned with our aspirations to be a key financial hub and the gateway to the MENA region.