Wamid is a pioneer in product and service innovation, delivering state of the art technology to provide value-add solutions for market participants and the wider business community. It was created to deliver pragmatic solutions to business problems. It is focused on developing the Saudi capital market through innovation, disruptive ideas and bold new product, service and digitalization initiatives.
VISION
WAMID IS THE GROUP'S TECHNOLOGY INNOVATION SUBSIDIARY TARGETING SAUDI AND REGIONAL CAPITAL MARKETS, PROVIDING INNOVATIVE SERVICES FOCUSING ON DATA AND AI, MARKET INFRASTRUCTURE AND DISRUPTIVE TECHNOLOGIES.
MISSION
TO PARTNER WITH MARKET PARTICIPANTS, AND THE WIDER BUSINESS COMMUNITY, TO BUILD AMBITIOUS AND DYNAMIC SOLUTIONS THAT LEVERAGE EMERGING TECHNOLOGIES TO ADDRESS REAL-WORLD CHALLENGES.
Key Focus Areas
Enhance the investor experience in the market by advancing technology, underlying infrastructure and access to data, and acting as a hub for innovation.
Facilitate technological infrastructure needed for introduction of new products and services.
Build partnerships to drive innovation.

Our Group principles are built to last. This means they must be future-focused, and this is where WAMID comes in. WAMID has been established as the Group's innovation hub. We are a leading-edge product development company with an emphasis on supporting the Saudi Capital Market. Our role is central to current and future Group achievement.
Our strategic pillars rest on three fundamental and practical concepts. First, the elevation of the Saudi Capital Market. Second, differentiated products and services. Third, to build WAMID's capabilities as a fully-fledged innovator and incubator for the Group through talent acquisition, platforms and operating businesses.
Looking at each of these pillars more closely, as a stand-alone innovation company, we will directly generate autonomous recurring revenues by means of offering greenfield platforms and non-regulated services to Group and non-Group customers.
As the Group design and thinking hub, we work for and within the Group as a whole, generating and receiving a share of the incremental revenues created for Group subsidiaries.
As the path-finding tech services provider, we support the Group in finding, creating and implementing the platforms and infrastructure necessary to extract differentiated value from its data.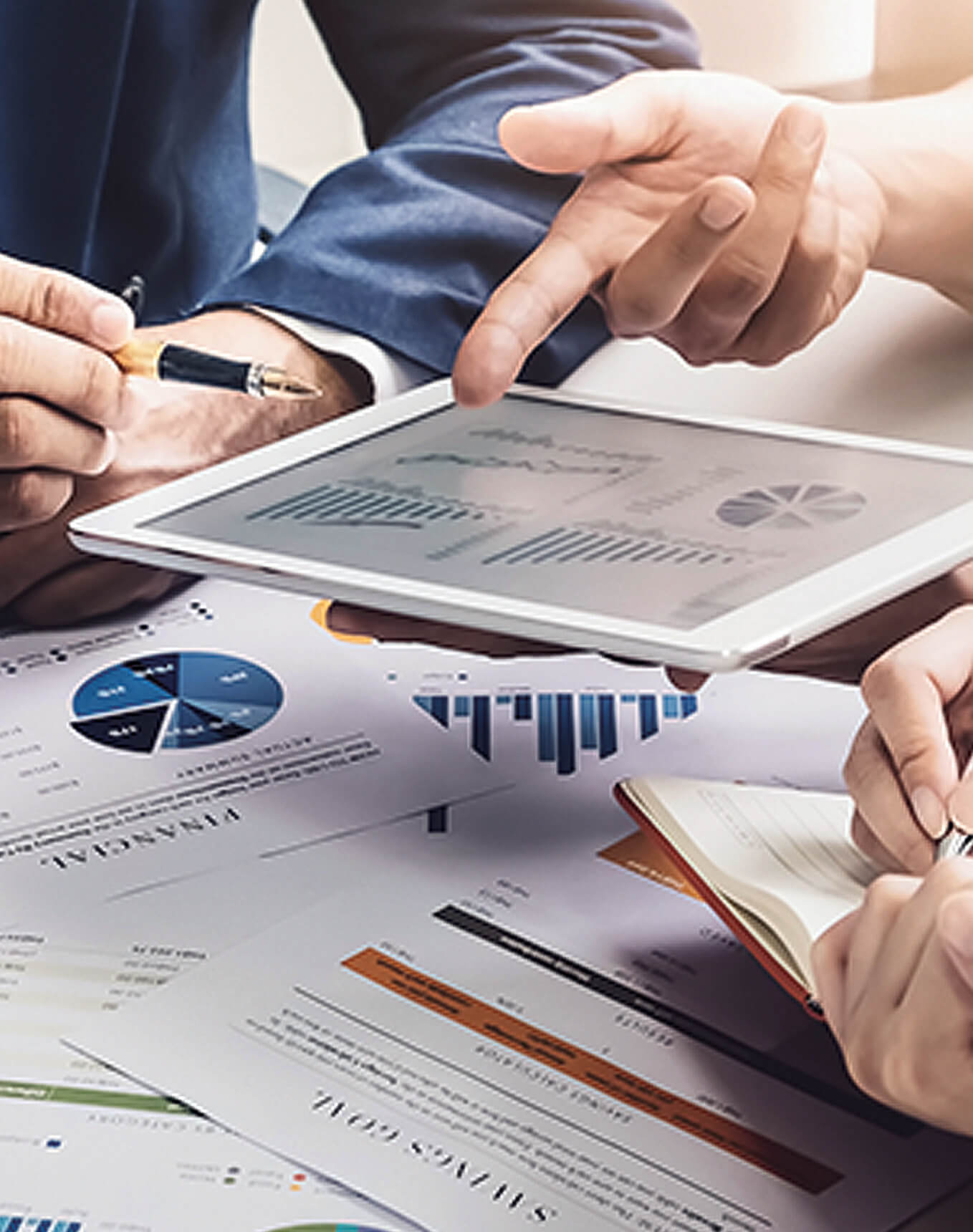 Among the major developments during 2022 is our co-location expansion.The service launched by WAMID offers trading participants (members and non-members) co-location via rack rental and connectivity within the Group's Data Centre, thereby ensuring the lowest latency route possible to the Group's trading services and products. The co-location service also reduces network complexity and unlocks critical high-speed connectivity for users. User acceptance and take-up is accelerating, with over 15 clients adopting the services at this early stage.
The co-location strategy and outcome will be increasingly visible in driving a diversity of sources of recurring revenue, as the resource is further taken up by domestic and international market participants.
The issue of diversifying revenues for the Group remains key to our current work and future focus. Thus, we also look outwards in order to identify, capture and create new, expandable and sustainable revenue streams.
In line with this intent, WAMID has now signed a Sale and Purchase Agreement to take a 51% stake in Financial Network Company LLC (DirectFN), increasing the reach of our capabilities, our talent and our commercial focus in regional markets.
The benefits will include capabilities enhancement, acceleration of our business plan execution, supporting local market participants' requirements, agility in new activities, revenue diversity and recurrence, as well as expanded geographical diversity and reach.
WAMID successfully completed the data monetization strategy during 2022, and set forth a major milestone for the project to be achieved in 2023. Additionally, we assessed a number of proposed initiatives throughout the year via our incubation model prior to implementation. These initiatives included:
Private Market
To offer a marketplace for a private company's ownership transfer.
KYC (Know Your Customer)
To provide a platform that will help to assess and validate identity and risk appetite.
Prepaid Card
To enable to receive listed companies' dividends on electronic card via VISA/Mastercard.
With regard to strengthening market infrastructure, such as in capital market trading or obtaining market information, WAMID is taking an active role in underpinning and developing these areas. In two specific outcomes, work on indices will help market information, and our attention to data will further enhance market efficiency. We are focused on development and implementation of a unique and agile product which, in release to the market, will act as a sophisticated calculation solution in support of the investment community. This work and the product outcome will also expand our entry into the larger market sector.
Other notable initiatives that were identified and initiated during 2022 includes APIs to automate the exchange of information data with market participants. A pilot project was launched in 2022 to collect and capture customer feedback and requirements to further enhance the service.
The implementation of a Shareholder's Platform was also initiated in order to automate the entire life cycle of the AGM and other meetings for the listed and unlisted companies.
An overall strategic vision such as ours, which drives our practical mission, has significant impacts on human resources and professional workloads. We thus seek to attract and retain highly skilled and dedicated professionals available to our company.
Apart from organic growth opportunities as a stand-alone company, we will look at collaborations with companies, as well as joint venture or further acquisition opportunities to expand our capabilities and market access. WAMID will also be looking to take equity positions as a venture builder, to create, accelerate and scale new businesses with the world's leading corporations and entrepreneurs.
As the innovation arm of Saudi Tadawul Group, our role is to create and seize future value by developing the Saudi Capital Market through Innovation, disruptive Ideas, and bold new digitalization initiatives.